Process Automation
WE ARE PROVIDING A SOLUTION WHAT YOU'VE NEVER TRIED BEFORE
THE KEY IS AUTOMATION WITH
it is on everyone's mind as softwares and machines get more sophisticated and smarter.Helps to run home-office operations smoothly during epidemic challenges.Workflow automation connects people, processes and systems to improve productivity and increase visibility.We have a Business Process Automation (BPA/BPM/BPR/DM) solution called Chronos Workflow Platform along with many workflow project experiences and referencies. We assist you to set up business critical or even standard back-office and task assigments in CWP SaaS platform even within 24 - 48 hours.Your company has a great advantage to take the automation route if you have a well-thought out plan before you start to automate your business: written or drawn process flows, overview on what you would like to modify and automate, what kind of processes are optimized enough for automation and what kind of process you need to digitize now.
CHRONOS WORKFLOW PLATFORM - CWP
Digitize your business processes in 5+2 steps. Do it self-service.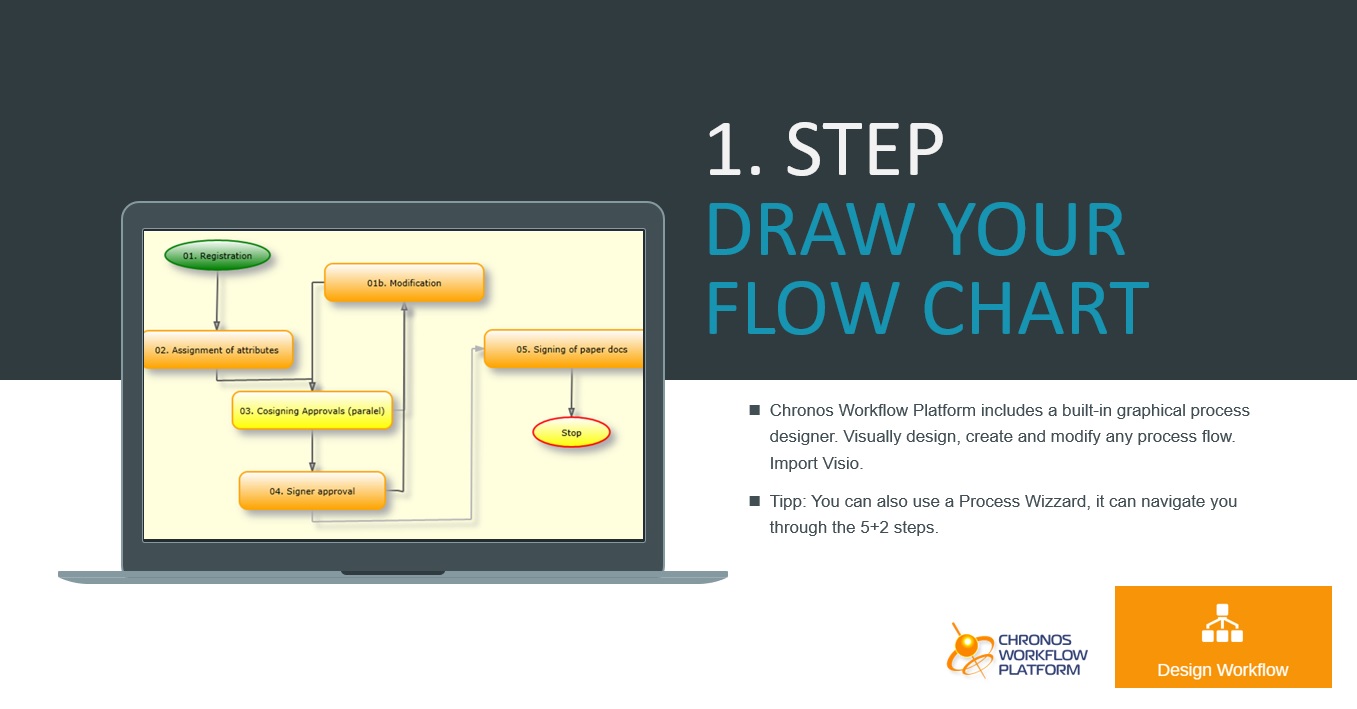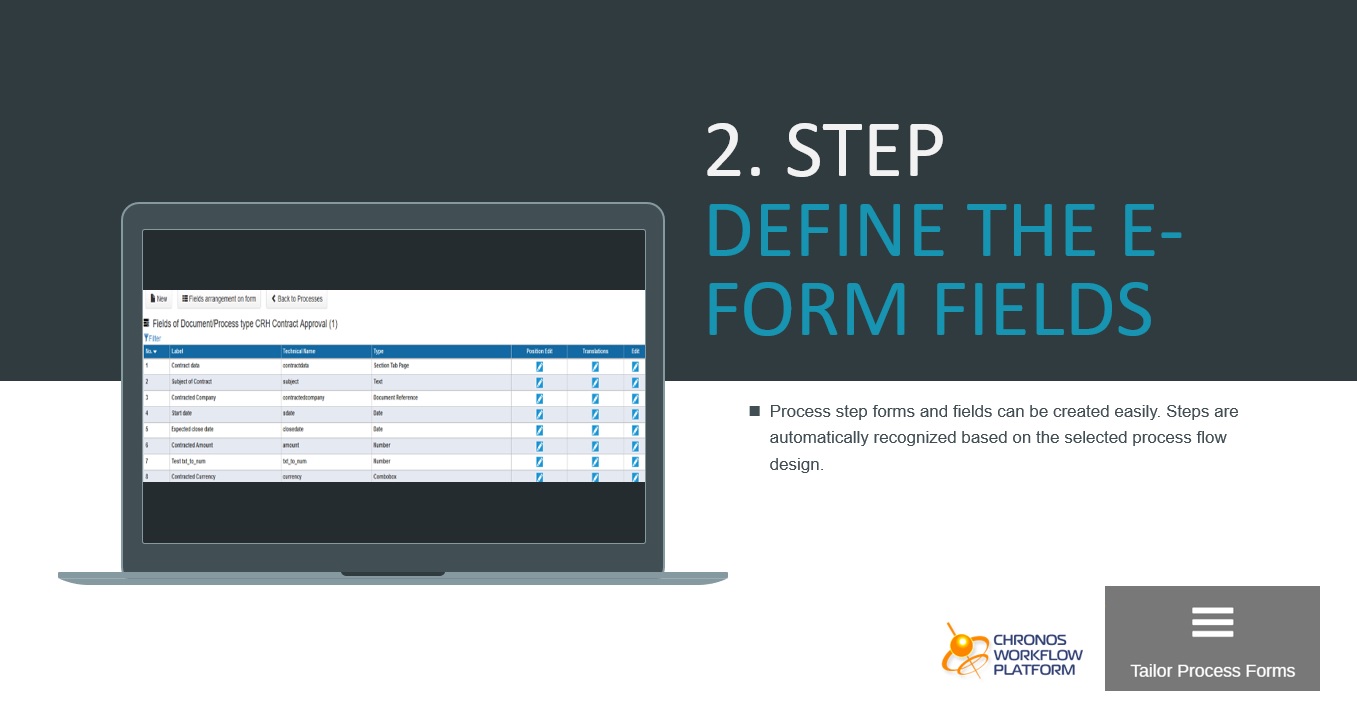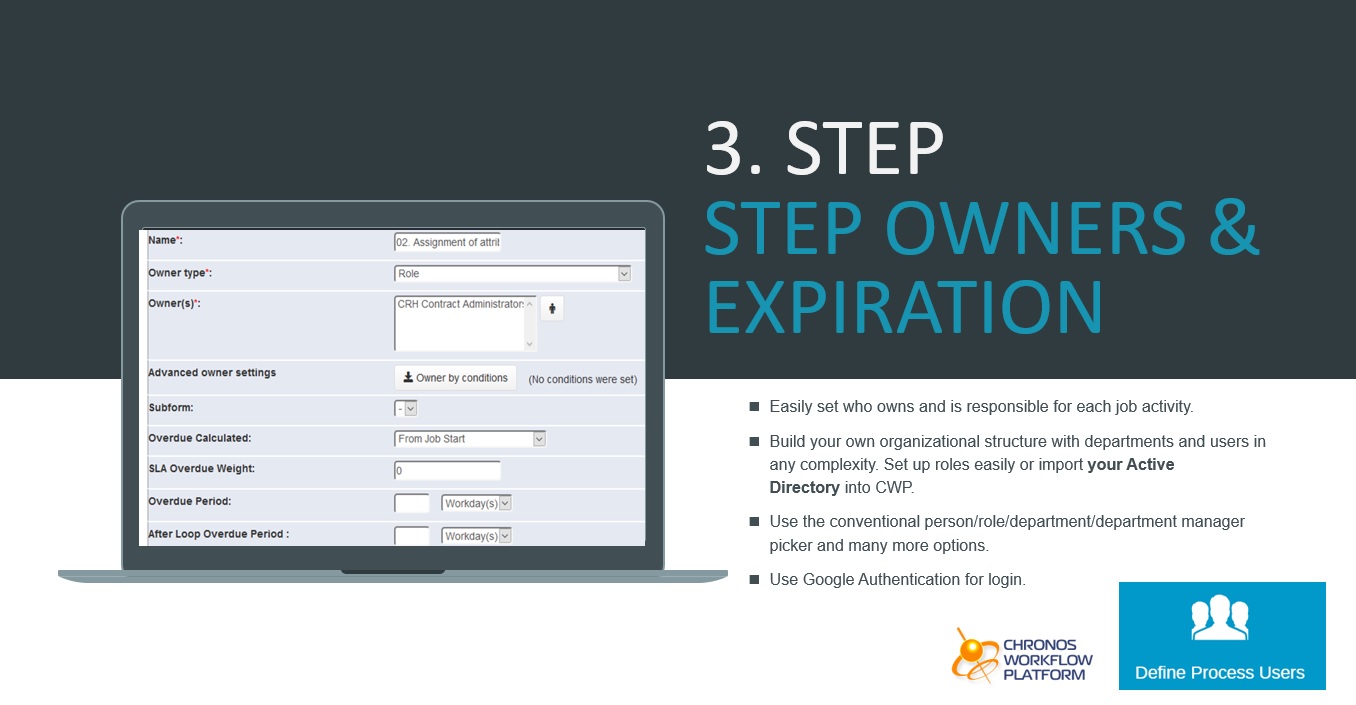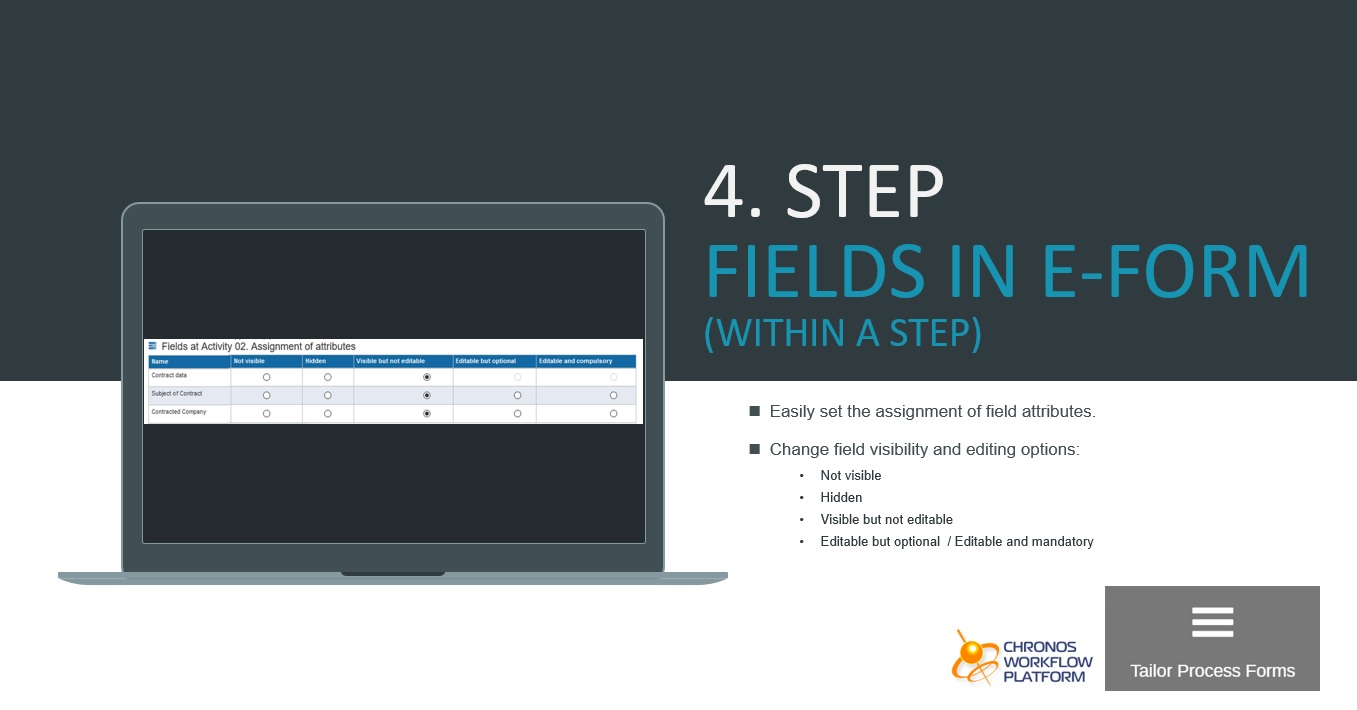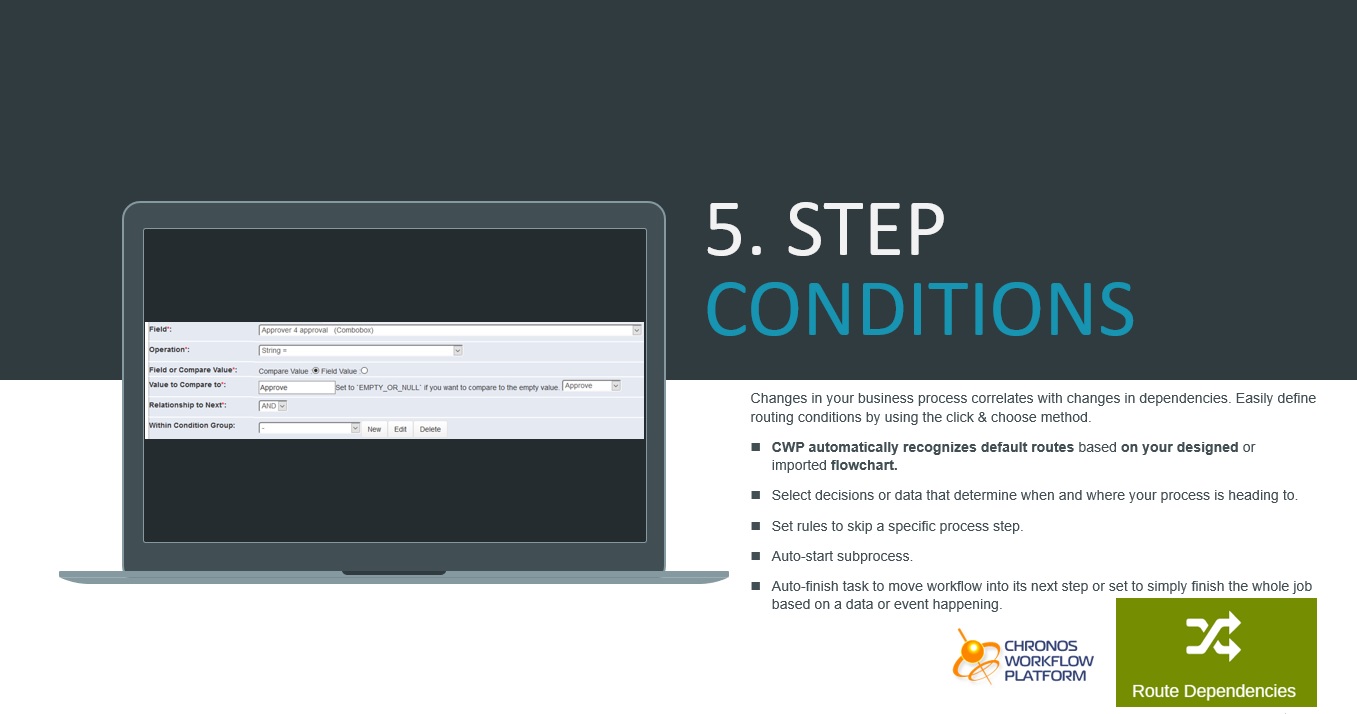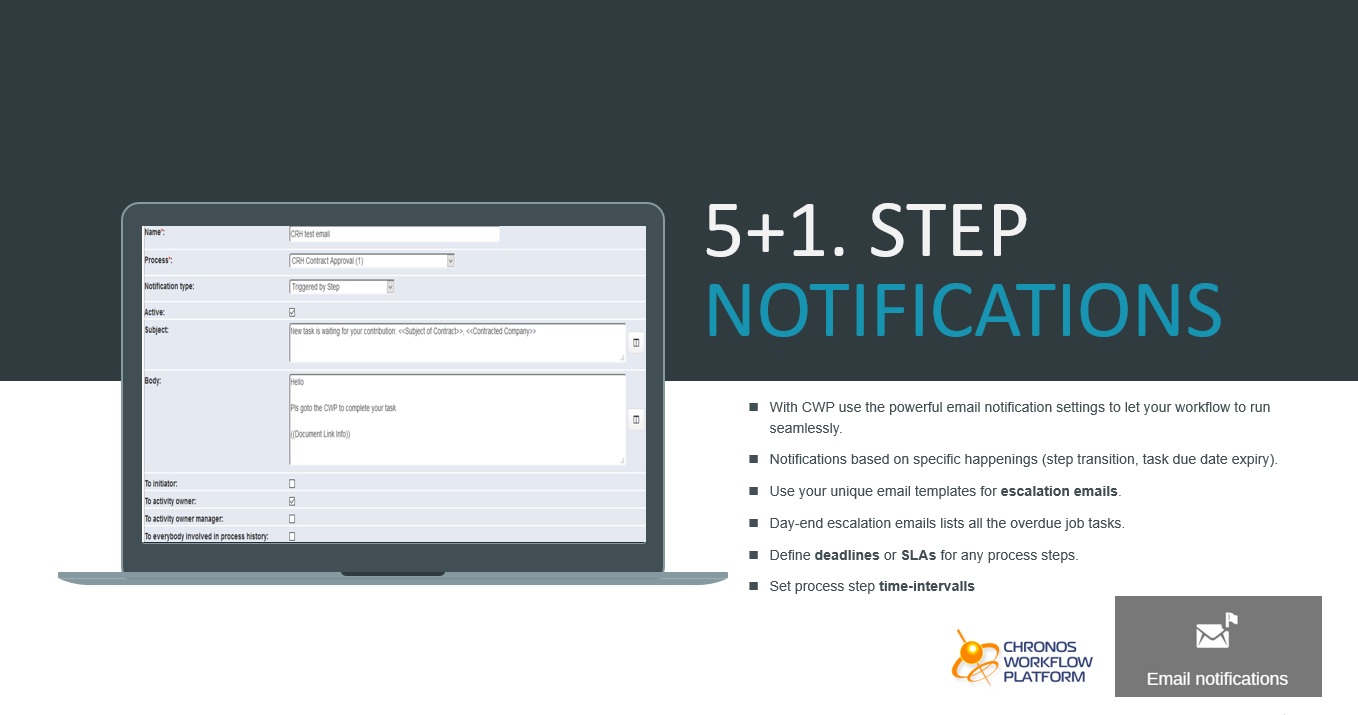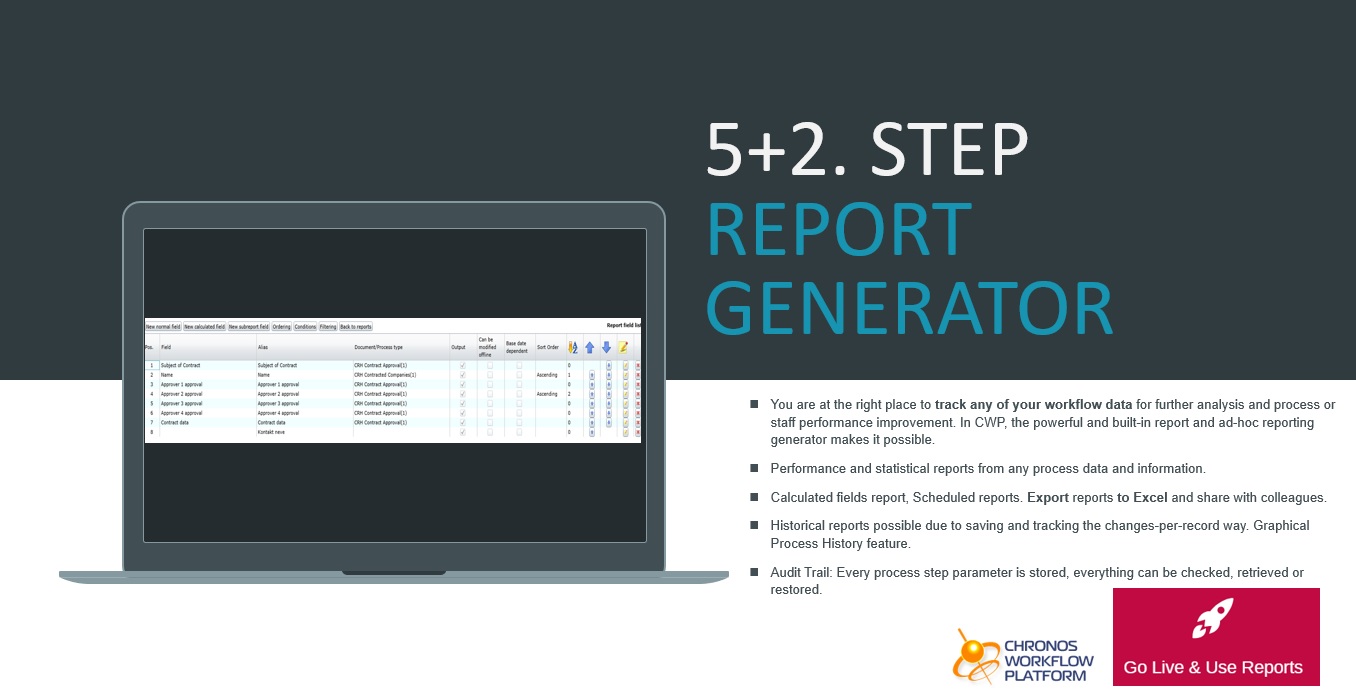 CHECK OUT YOUR PROCESS DASHBOARD